Learn How To Become A Pharmacy Technician!

This course of instruction trains prospective students in competencies that enable the graduate to successfully pass the National Pharmacy Technician Certification Examination.

The Pharmacy Technician certification program will teach skills that include: (a) filling medications, (b) preparation of admixtures of I.V. and sterile compounding of solutions, (c) applying the administrative and technical aspects of administrating a pharmacy, (d) use of terminology and medical abbreviations as they relate to pharmacy, (e) applying dosage forms and routes of administration, (f) using pharmacy calculations, (g) applying pharmacy law, h) interpretation of medication orders, prescriptions and drug classifications. (i) dealing with purchasing and inventory control (j) applying computer technology and (k) identifying basic anatomic and physiologic systems as they relate to medication interactions. 
Earn Your Pharmacy Technician Degree In Just 7 Months!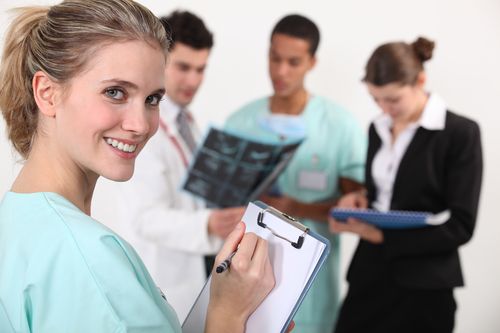 Did You Know... According to the BLS, in 2015, the average medican Pharmacy Technician Salary was $30,410